IMPRESSIVE VFX AND STYLE IN A NEW FRUITY FUN ITALIAN RACING GAME
Racing games has been a staple in the arsenal of casual and serious gamers alike since video game systems were conceived in the 1970s. With the development of technology and a fast-growing industry in the Game Development, it's not difficult to see why racing games have become more realistic, powerful, influential, and engaging for gamers.
Produced by 3DClouds, an Italian graphic design studio of multimedia productions in Computer Graphic and MultiService 3D, All-Star Fruit Racing brings to you a very fresh air of a classic stereotypical racing game on Xbox platform. The game added a fun Italian twist to the popular subgenre of Kart-racing. All-Star Fruit Racing revolves around racing in different parts of the world, on different terrains which can be the moon or Machu Picchu, on karts with zany fruit designs; each with their own unique looks and special abilities based on your customisation. It will not only offer single mode but also multi-players at once which can be up to 8 persons, either in split-screen mode or online. Your gang will definitely love it!
Features:
23 Characters to choose from each based on a different fruit
3 different karts customizable (21,375 variations)
5 Islands representing a weather season with a total of 19 tracks
1 Special Island to unblock with a further 5 tracks
12 different play modes
39 power ups differents skill
Easy to learn but hard to master, choose your team, customize your kart and decide which of the various playing modes tempts you most.
Taking part in art  production especially on VFX cartoonist stylized, Thunder Cloud proudly brings a strong experience by  the quality of powerful skill effects. It is interesting and also challenging part to create the stylized VFX that players want to watch over and over again.
Some VFXs that Thunder Cloud created: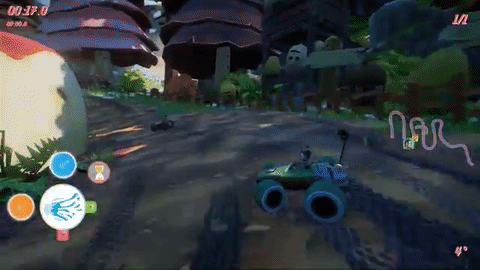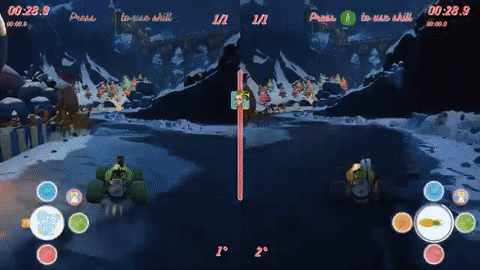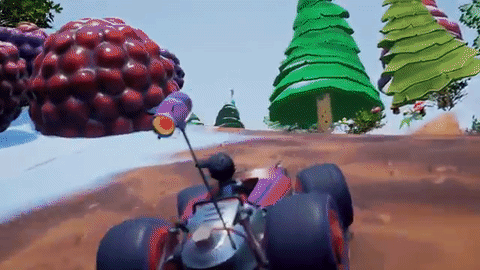 Some other All-Star Fruit Racing images:
Check out the latest trailer of All-star fruits racing:
Interested? For more information, please visit their:
Website: http://www.allstarfruitracing.com/
Youtube channel: http://bit.ly/2pLSJVX
All-Star Fruit Racing is now on Steam Greenlight and if you are an avid fan of racing games, you can help them release their game officially on Steam by voting for the game here: http://bit.ly/2pAs3aC